In a nutshell
My name is Emily and I'm a freelance graphic designer. I'm available to work across London and Hertfordshire on a freelance or contract basis. I've spent most of my career working in advertising agencies, but more recently I have been working directly with brands, either as a freelancer or contracting in their in-house design teams. I've worked on a wide variety of projects, from website redesigns, to branding, to full-blown advertising campaigns.
I'm naturally curious and I'm always looking for new things to learn. In my spare time you'll find me out with my camera exploring London, baking, drawing, or practising calligraphy. I am also a third degree black belt in Tae Kwon Do.

Clients
I have experience across a wide range of sectors and disciplines, which allows me to adapt easily to different projects. Here's a selection of some of the lovely agencies and brands that I have worked with.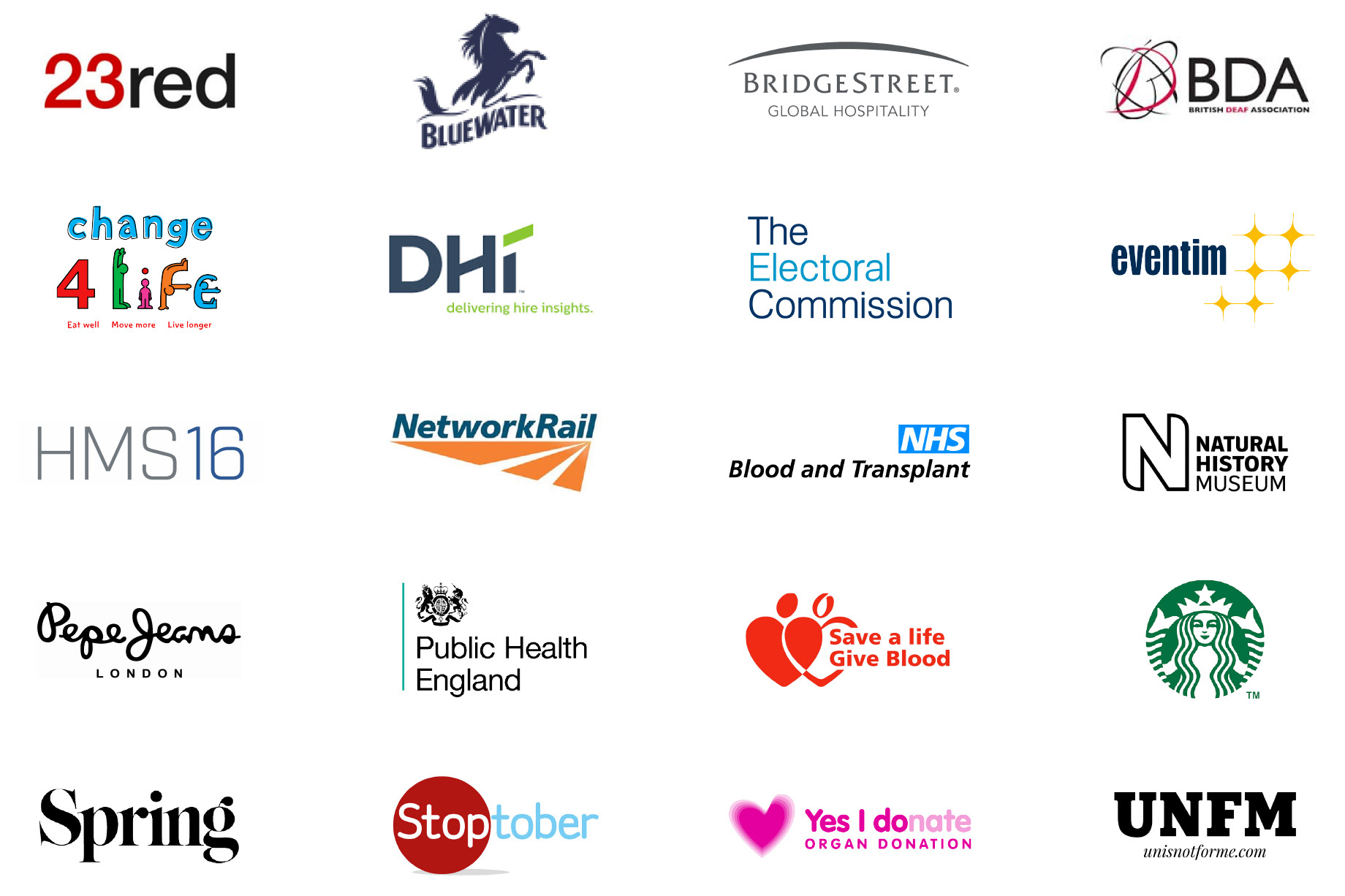 Contact
I am available for freelance or contract work. Please fill in the form below and give me as many details as you can about the job.